There are so many great tools and resources to help support healthy sleep. I  have used all of these tools in my business to help assist parents in sleep training. The ones that I have found to be most helpful are listed here:
Sounds Machines
LectroFan – Fan Sound and White Noise Machine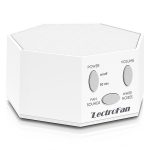 – This is by far my favorite sound machine. It's compact and has 10 different white noise and fan tones to choose from.
You can read more about my thoughts of LectroFan here: LectroFan – White Noise and Fan Review
Lectrofan Micro 2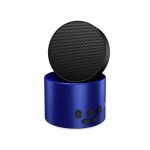 – The Original Lectrofan is great for home but the Lectrofan Micro 2 is perfect for travel or if you'd like a machine with backup power should the power go out.
Swaddle Blankets
Miracle Blanket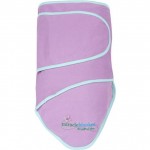 – The Miracle Blanket makes swaddling easier for parents who have never swaddled a baby before. It's always great for swaddling pros.
SwaddleMe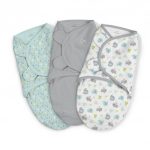 by Summer Infant – SwaddleMe's are great for those who struggle with using a traditional swaddle blanket or a Miracle Blanket.
Red Light
GembaRed – Using red light is at night helps protect our melatonin stores. Gembrared is the leader in red light therapy. I love their Beam, Lire 2.0, and the Calm Book Light.
They have generously given us the code  SLUMBERR for 10% off for their products.
Books on Infant Sleep
Happiest Baby on the Block
Healthy Sleep Habits, Happy Child – This is a must read book.